Sounds like a mash-up of two things that couldn't ever go together. But Qais Sedki, a former IT consultant turned comic creator thinks it's a great way to tell stories in a way that is cool and relevant to today's youth that highlight Arab culture and reinforce Classical Arabic at a time when the language is looked down upon by today's youth. His manga, The Gold Ring is written by Sedki and drawn by Akira Himekawa, a Japanese artist. It attempts to use strengths from both cultures to have a positive impact on Arab youth. Besides just strengthening students' Classical Arabic reading skills, the book has the added benefit of being marketable and understandable throughout the Arab world because of it is a common language among the diversity of communication among Arabs.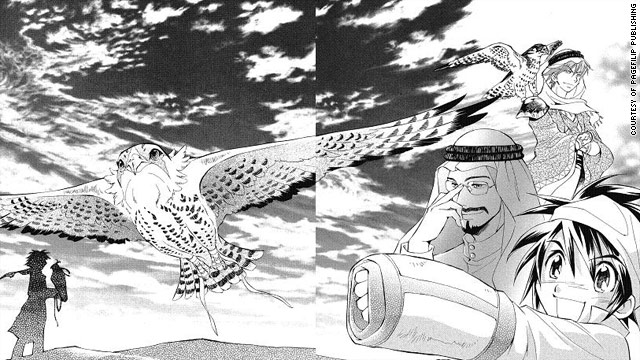 Check out the CNN article
HERE
.
Also mentioned in the article is "The 99," billed as the first superheroes based on Islamic culture. Their website can be found
HERE
.